For this couple in Ashland Oregon, their kitchen remodel design was focused on efficient investments into a new look to feel lighter & brighter overall & offer improved storage solutions. Tailoring the space a bit more to their tastes was also a priority of course - wishing for something along the lines of contemporary playfulness for their new kitchen design.
With an eye for maximizing a focused budget, we selected a pre-fabricated leathered granite option at No Frills Flooring in Medford and re-used most of the cabinets. For a fresh look they invested in re-facing the cabinet doors (Trivette Construction did this in-house) & painting the re-used face frames. All new appliances, plumbing & lighting fixtures made a big visual impact. Adding additional recessed lighting brightened the room. To keep it classic in consideration for resale appeal the backsplash is white glossy tile, however using a larger scale than standard subway & running it in a vertical orientation adds a playful twist. Their thoughtful selection of an accent lighting fixture over the sink adds personality to the space, and walnut wood floating shelves bring in the warmth & richness of a natural material.
Flip through these photos for a look at the new kitchen!
While I don't usually see a need for a side splash along a refrigerator panel, the proximity to the range (15" away, and we all know how spaghetti sauce can travel when it spatters) meant that using one here would add some extra insurance to keeping their bright white paint looking fresh & new.
For a look at what once was…. The tall cabinet housing an oven was way too tight to the cooking surface for comfort and was the source of frustrations during meal preparation (as well as a magnet for grease spatters). On top of that, the overhang at the island was a little dysfunctional as it was positioned on the narrow end where a garbage can lived instead of bar stools, and the limited lighted was inadequate. The large open space above the fridge was adding a little extra storage, but it needed another shelf & some more depth to fully capitalize on it. In general, the space was dated & really ready for a refresh. We eliminated the oven cabinet in favor of a full slide in range & moved the refrigerator closer to the range (making room for a functional pantry cabinet to the far left).
Do you agree that the soffit had to go in order to add floating shelves? We discussed that with the soffit intact they just wouldn't feel quite right. Demolishing the soffit also increases the perceived size of the room & makes it feel more spacious in combination with open shelf storage.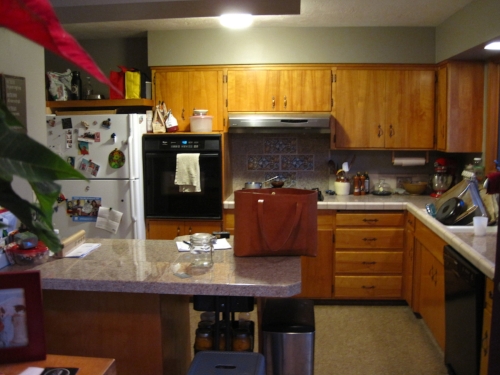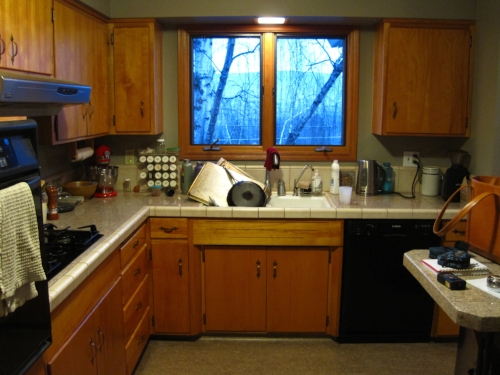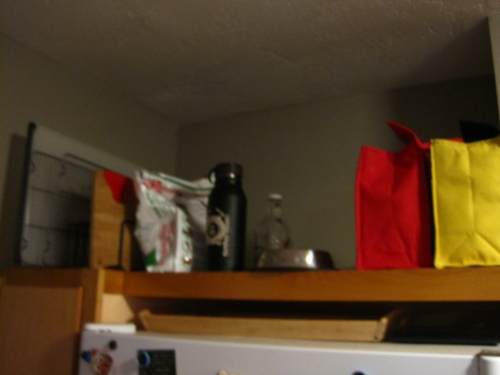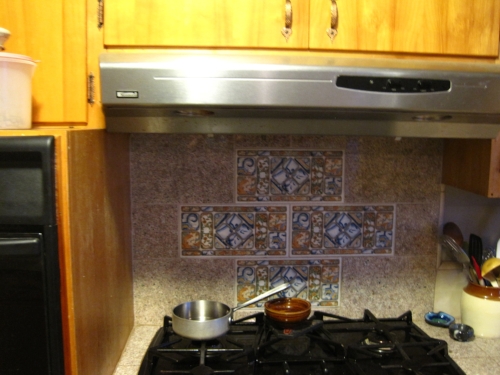 Are you considering working with an interior designer in the southern Oregon area? I'd love to hear from you! Please give me a call to discuss your project & tell me a little about your needs 541-441-0828. I specialize in kitchen & bath design (as well as other rooms that need thoughtful planning of built-in elements) and can help you hone your ideas into an organized cohesive plan for a beautiful & functional outcome.